We've teamed up with Evoke.ie to bring you some mouth-watering summer desserts using the best and most premium Irish dairy ingredients like Glenilen Farm cream cheese and good, whole Irish milk, along with fresh, local fruits.
Accompanied by nutritionist Orla Walsh, Lily Higgins has created recipes for a divine Gooseberry and Elderflower Cheesecake, or, a scrumptious sounding Strawberry and Cream Panna Cotta.
Now only one question remains… which one will you make first?
Gooseberry and Elderflower Cheesecake Pots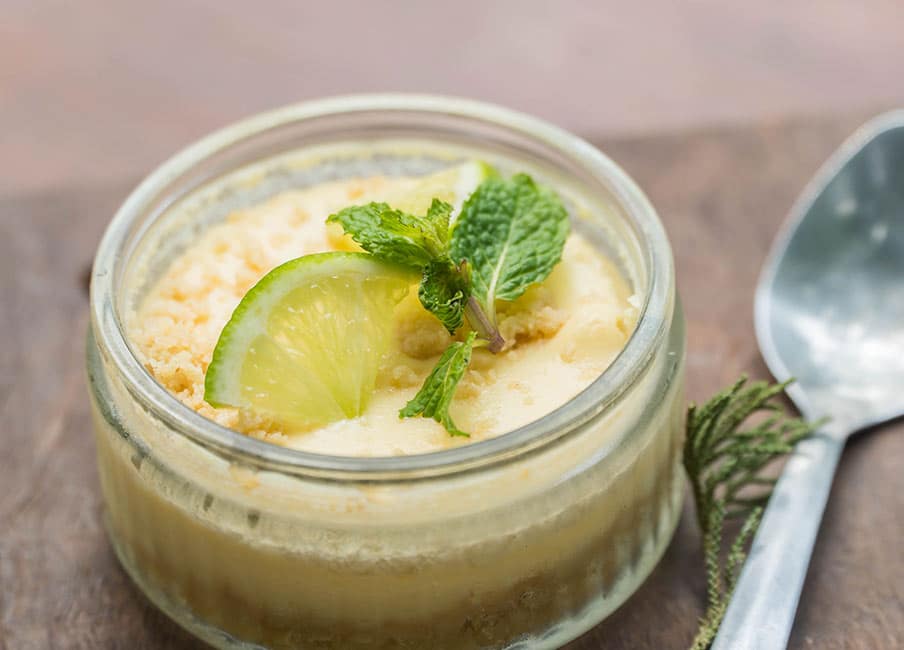 Serves 4
300g Ripe gooseberries
60ml Elderflower cordial
250g Glenilen Farm cream cheese
200ml cream, softly whipped
200g Gingernut biscuits, crushed
3 tbsp Butter, melted
Simmer the gooseberries in a small pan with the cordial for 4-5 minutes until they burst. Set aside to cool.
Crush the gingernuts or blitz in a food processor. Stir in the melted butter. Spoon the biscuit mix into little glasses.
Soften the cream cheese in a bowl, fold in the whipped cream and most of the gooseberries.
Divide this creamy mix between the glasses, smoothing it out gently. Top with a little of the reserved gooseberry compote and chill till ready to serve.
Strawberry and Cream Panna Cotta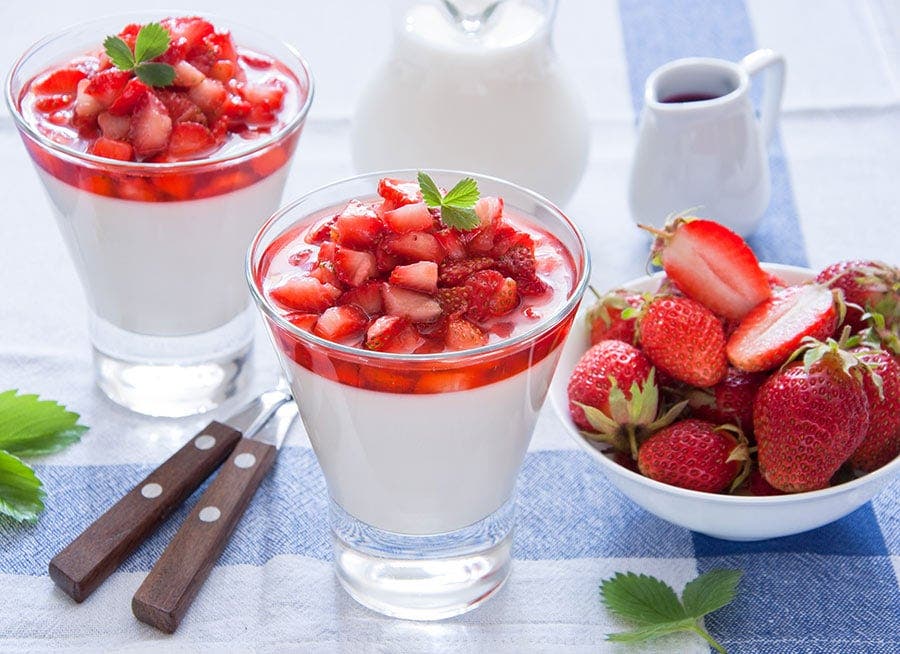 Serves 4
300ml Irish milk
100ml Irish cream
4 tbsp sugar
4 tbsp cornflour
1 tsp vanilla extract
250g strawberries
1 tbsp sugar
1 tbsp lemon juice
Whisk the sugar and cornflour together in a pan with a few tbsp of milk until it forms a smooth paste. Gradually whisk in the remaining milk, cream and vanilla extract. Place over a medium heat until it begins to simmer, lower the heat and continue to whisk for 3 minutes.
Brush moulds with water and pour the mixture in. To smooth the surface wet a spoon and use it to level the surface. Chill in the fridge until set.
Meanwhile blitz half of the strawberries with 1 tbsp sugar and a squeeze of lemon juice.
Sieve to remove seeds and set aside.
Slice the remaining strawberries.
Unmold the pannacotta onto plates, pour over some of the strawberry coulis and top
with a few slices of strawberry. Serve right away.
Visit Evoke.ie for more.