We would love to hear your thoughts about Irish meat and dairy, and to answer any questions you might have.
You can email us at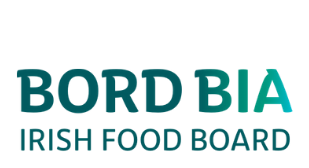 Bord Bia's mission is to drive through market insight and, in partnership with industry, the commercial success of a world-class Irish food, drink and horticulture industry. We are proud to partner with industry to inform and inspire people to purchase meat and dairy products, highlight their nutritional benefits in a balanced diet and demonstrate how the agricultural community cares for animals and the environment.
The Irish dairy and meat industries spread wealth and employment in a sustainable manner across our green island. Dairy Industry Ireland are proud to be part of this positive collaboration to bring a balanced, inclusive and fact based approach to telling our meat and dairy story.
ICMSA is committed to Meat & Dairy Facts in the same way – and for the same reason – as we're committed to the Irish family farms that produce that meat and dairy. All the facts and science demonstrate conclusively that Ireland is amongst the world's most environmentally sustainable locations for producing these healthy and natural foods. The family farms who produce those foods, and whom we are proud to represent, are the economic backbone of rural Ireland and are as entitled to factual analysis and reportage as any other sector.
IFA is committed to showing the public that farmers are dedicated to producing quality food while caring for animals, the environment and climate, sustainably. We want to convey the pride farmers take in delivering delicious food that can form part of a balanced, healthy and varied diet.
This collaboration provides an excellent opportunity to promote Irish beef & dairy farmers' commitment to producing top quality, highly nutritious products from a local, family-farmed, grass system which is recognised among the most sustainable systems globally
Meat Industry Ireland is delighted to partner with others in the industry to promote Irish beef and dairy products. The Irish meat and dairy sector have a major impact on regional economic spend and economic activity while remaining committed to preserving the health of Irish people, and safeguarding animal welfare and the environment.