Cooking a meal for someone you love is a great way to show them that you care. In her latest recipe, Lily Higgins prepares feta stuffed lamb burgers with tzatziki for her mum. This meal is rich in calcium, protein and vitamins which help ensure strong bones and muscles.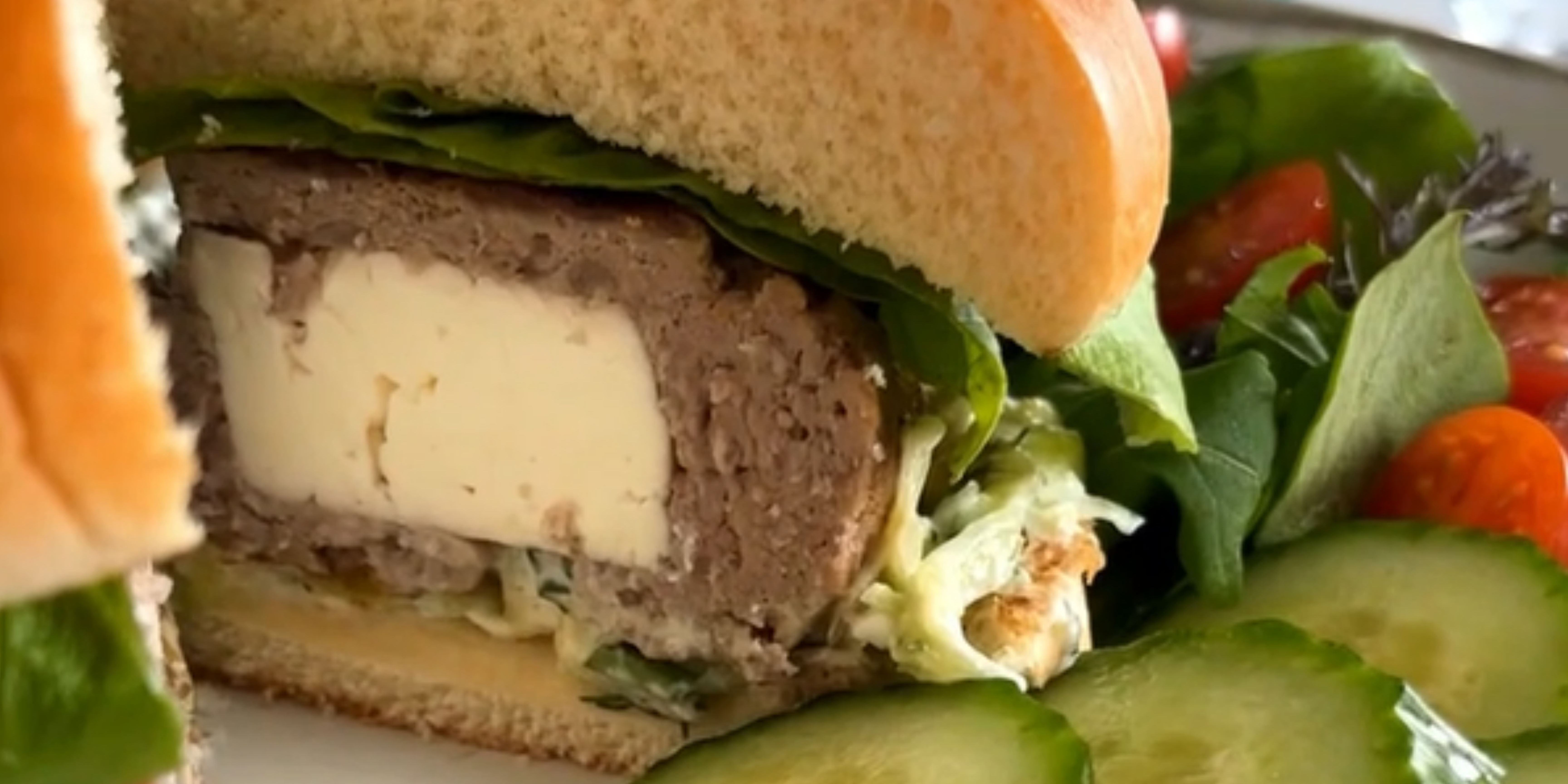 Feta stuffed lamb burgers with tzatziki (serves 4)
Ingredients
250g thick Greek style yogurt

2 tbsp finely chopped dill

1 clove garlic, crushed

1/2 cucumber

500g lamb mince

Salt & black pepper

200g feta

4 brioche buns
To serve
Mixed leaves

Tomatoes

Olives

Sliced cucumber
Method
First, prepare the tzatziki. Cut the cucumber in half horizontally. Scoop out the seeds. Roughly grate the cucumber and press in a sieve to remove excess liquid.

Mix the garlic and dill with the yogurt. Fold in the grated cucumber and season with salt and pepper. Set aside.

Season the lamb mince generously with salt and pepper. You can also add some chopped dill to the burgers if you like. Divide the meat into four.

Divide the block of feta into four.

Flatten each ball of meat and place a block of feta in the middle. Cover the entire piece of feta with the meat to make a smooth burger patty. Fry on a hot pan for 8-10 minutes until cooked though.

Toast the buns lightly and spread the base of each with Tzatziki. Once the burgers are cooked place them on top of the Tzatziki and top with the bun. Serve right away whilst the feta is still warm.